Research, evaluation and consultation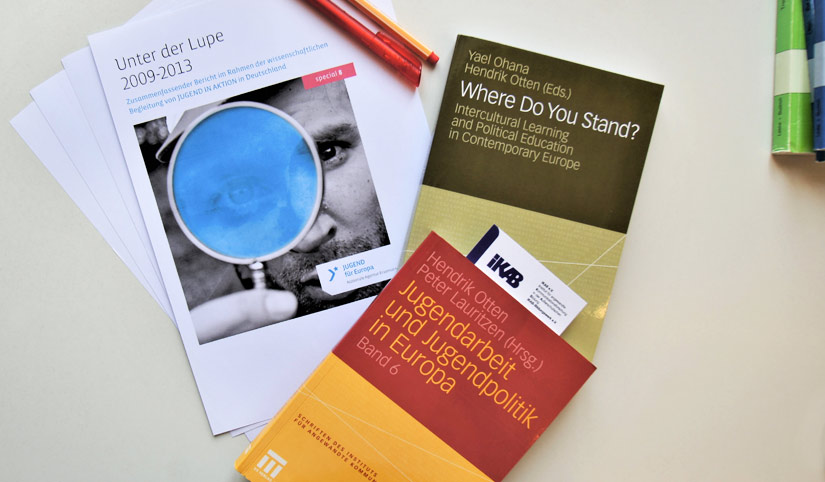 Our focus is on qualitative social sciences research in the intercultural context. We specialise in evaluation studies oriented to action in the area of youth and educational policy:
Since 2009 we have been a cooperation partner of YOUTH for Europe, German agency for the EU's Erasmus+ Youth in Action programme (previously Youth in Action programme) as part of the European project 'RAY – Research-based Analysis and Monitoring of Youth in Action'). We cooperate with colleagues from universities, research institutes and consultants from all over Europe. Our practice is determined by interdisciplinary cooperation.
Since 2009 we have also been responsible for the scientific monitoring of the EU's Erasmus+: Youth in Action programme (previously Youth in Action programme). The monitoring is titled 'Under scrutiny' and takes place in cooperation with YOUTH for Europe and the Research Group Youth and Europe at the Centre for Applied Policy Research (CAP) in Munich.
In addition to this we act in an advisory capacity to political and administrative stakeholders in the shaping of European youth policy and youth work. As part of the implementation of the EU Youth Strategy in Germany, for instance, we were responsible for scientific assistance to the country-specific development strategies within the model project 'Cross-border learning mobility'.
A selection of further publications and studies can be found here.